Are you living or merely existing? Social innovation in the lifelong dream living space
11/24/17
Naše eventy
Event on Friday, 24 November 2017 at Wohnprojekt-Wien
After 14 years of SozialMarie, we know that social innovation is needed and has been implemented in many different areas – from education, health and urban development to art and culture. This year, we are focusing on the extensive field of housing and examining it from different perspectives: experts will give impulse lectures and project representatives will discuss the topic in an open discussion round. We have chosen Wohnprojekt Wien (Vienna Housing Project) as the venue for the event, which, as a joint and sustainable initiative, provides a suitable and inspiring backdrop.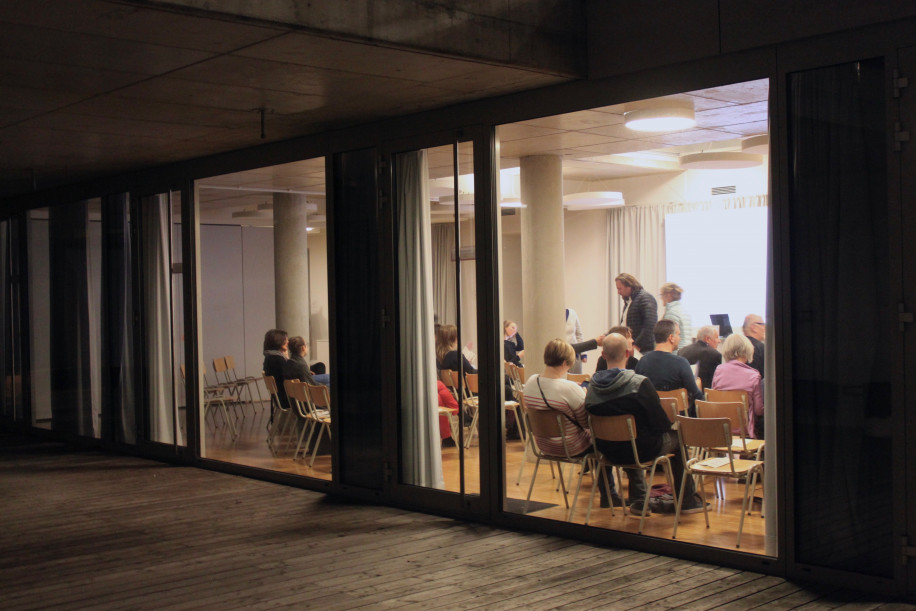 Willi Nowak, VCÖ-Mobiliät and Zukunft VCÖ-Mobility and Future), Board of Directors Sargfabrik
The Sargfabrik, located in the heart of the Matznerviertel in Vienna's Penzing district, has been a pioneer in the most diverse aspects of self-managed housing projects since the 1980s. The Sargfabrik has been innovative, starting with the reconstruction of the residential home, kindergarten, catering and bath – all with a distinctive cultural offer that includes new forms of participation. The Sargfabrik experiments with special forms of housing for special social groups, such as refugees, people with disabilities and the elderly.
Christoph Chorherr, Member of the Vienna State Parliament and Municipal Council, Die Grünen
City instead of settlement: How can urban planning promote use-neutral spaces, of which there are enough, for urban initiatives?
Cornelia Schindler, ss | plus architektur
How does co-determination work in large-scale housing construction? How can unstable groups be transformed into stable "resident systems"? Can a mixture of top-down and bottom-up processes work, or are the two approaches too different to succeed? What can concepts that work in a similar way to community housing (such as private car sharing) learn from participatory housing projects?
Bernhard Heinzlmaier, Institut für Jugendkultur (Institute for Youth Culture), t-factory
In total, 75% of young Austrians are looking for support in life. There is a fear of social decline and loss of status. In times of insecurity, a reliable place of retreat is important. Four walls represent the "little home" of an insecure generation. What do we have to do to guarantee young people this safe haven?
neunerhaus, Vienna, prize winner 2005
The neunerhaus association works successfully on the creation of permanent housing for homeless people and offers those affected help to help themselves with the aim of changing their own life situation in the long term.
SOZIALGmbH Betreutes Wohnen Kabelwerk (Assisted Living Kabelwerk), Vienna, nominated 2016
Residents of the Kabelwerk assisted living facility discuss and jointly develop images and attitudes regarding their rights. In this way they lay the foundations for guidelines and value pillars in the support of people with care and nursing needs.
JUNO-Wohnen, Vienna, nominated 2017
The often-precarious housing and living situation of single-parent families is improved through the creation of community housing forms: not only are costs reduced, but social cohesion is also made possible and promoted.
Liebes Kreta (Dear Kreta, home base in object 19), Vienna, nominated 2017
Liebes Kreta, a Social Lab, collects stories from residents of the popular district, "Kreta", thus uncovering challenges and potentials of the neighbourhood and meeting them in a creative way by developing social design prototypes.
Sign up here for our newsletter so that you don't miss any of our future events!