Public voting 2018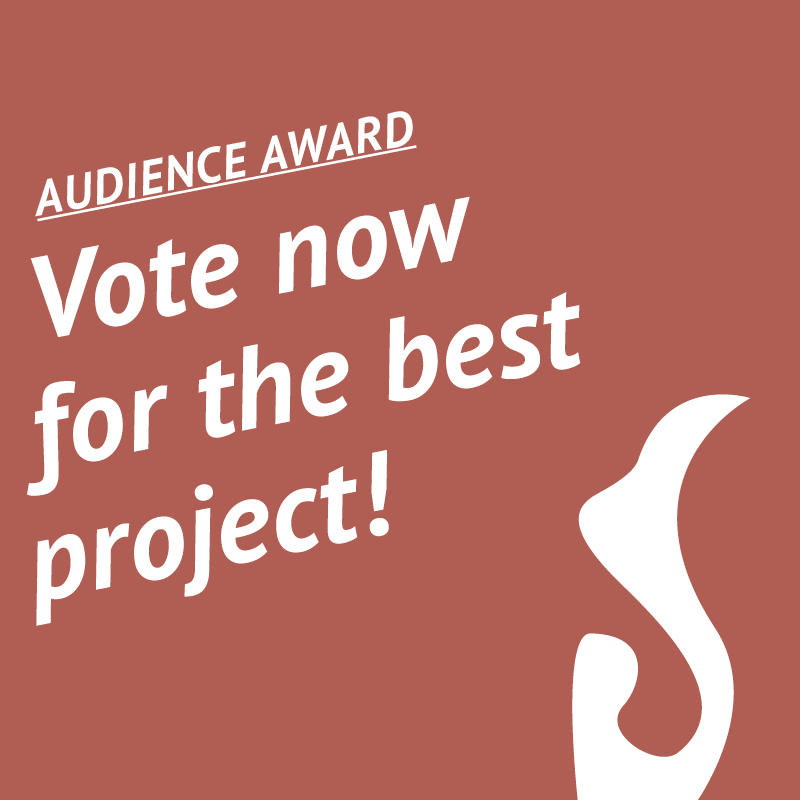 Gallery
The call for SozialMarie 2018 has ended on January 23rd and we are happy to have received 249 applications, which are being evaluated at the moment. All projects can be seen on www.sozialmarie.org.
In addition to its 15 Prizes for social innovation, SozialMarie bestows Audience Awards since 2012 every year. You can vote for the Audience Awards via www.sozialmarie.org from February 20th to February 27th 2018. It is only you who can decide on the winners.
Which project is the most innovative in your opinion? Vote for it!
Every project submitted for SozialMarie 2018 from Austria, Hungary, the Czech Republic and Slovakia takes part in this public voting. These are the countries which are as a whole part of SozialMarie's submission area. The project with the most votes from each of these countries will receive an Audience Award. The four winners will be awarded a 3-minute image video about their projects.
Important information on the public voting
Start: February 20th 2018, 07:00 a.m.
End: February 27th 2018, 11:59 p.m.
Procedure: The voting takes place on www.sozialmarie.org. Participants have to register on the homepage with a valid e-mail address. To do so, click below on Log in/Register for the public voting. Register if you have never logged in on www.sozialmarie.org or log in with your existing credentials.
Voting: After being logged in successfully, browse on www.sozialmarie.org for the desired project-application for SozialMarie 2018 with the help of the Project Search (which can be found on the page below). To see detailed information or to vote, click on the respective project profile. Your vote will be counted when you click on Vote for this project!. You can only vote once. Afterwards it is not possible to vote anymore.
If an attempt of manipulation is detected within the public voting the concerned project will be disqualified.
If you need information or have questions, please contact us:
E-Mail: sozialmarie@sozialmarie.org or anna.misovicz@sozialmarie.org
Telephone: +43 1 587 71 81
Mobile: +43 660 8575 196
Have fun voting!