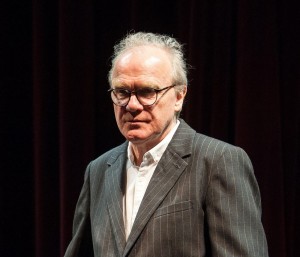 Michael Köhlmeier
Active Patron 2019 in Austria
"Doing something – it can be like creating a world. The world is always one that we make. I am enthusiastic about the initiative of SozialMarie, so that's the way the morning wind is blowing and does good for my lungs."
Michael Köhlmeier, born 1949 in Hard on Lake Constance, is one of the most important writers in Austria. His extensive oeuvre has been translated into numerous languages and awarded several prizes. His novels "Die Musterschüler", "Abendland", "Sunrise" and many more enjoy great popularity. His free retellings of ancient legends and stories of the Bible are legendary and were also published as audio books and broadcast on the radio station Ö1. Köhlmeier explores the mystery of fairy tales in his recently published work "Von den Märchen: Eine Lebenslange Liebe". The author has also been successful not only in the creation of radio plays and short prose texts at the beginning of his career, but also as a musician in the cabaret music duo Bilgeri & Köhlmeier. Today he lives as a freelance writer in Hohenems (Vorarlberg) and Vienna.
Photo © Reinhard Werner/Burgtheater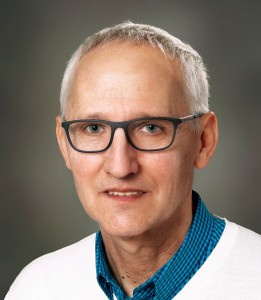 János Czafrangó
Active Patron 2019 in Hungary
"As an economist, currently from the world of senior consulting, I not only look at, but also – for almost ten years now – support organisations and companies with social benefits as a professional mentor. Many people ask me: where do I get the energy for this? My answer is that this activity does not consume energy, but brings energy – an inexhaustible source of joy that fills and inspires."
János Czafrangó became an economist because he thought he could become anything out of it. In the first decades of his career, however, he was fascinated by the world of numbers: He began in tourism, from where he switched to the world of commercial banks. With twenty years of banking experience, he had the opportunity to use his expertise in the ERSTE Group to develop and finance social enterprises. What fills him with pride the most is that he was elected "Changemaker" of the Hungarian ASHOKA in 2015. Not only does he believe in lifelong learning, he also practices it: he received his last two diplomas at 60+. Since February 2019 he has been a European Financial Advisor, but he has also remained faithful to the social sector: János Czafrangó is a networker, CSR advisor and supporter of start-up-like social enterprises.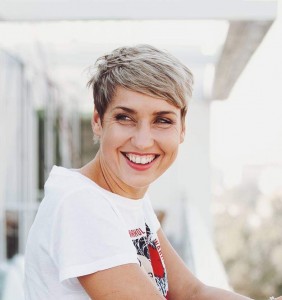 Petra Hubačová
Active patron 2019 in Czech Republic
"Social innovations are one of the most important elements in solving societal challenges and needs. Today, each of us is overwhelmed with different problems of our own. However, I am sure that every one of us is creative and I firmly believe that all of us can contribute to solving our societal problems and improve the world, even if only a little bit. I am very pleased that I have been given the opportunity and, above all, the confidence to take over the SocialMarie patronage and thus to be a part of this project, which in my opinion is unique and beneficial."
Petra Hubačová hosted one of the first TEDx conferences in Central Europe. She founded TechSquare in 2009 – one of the first coworking centres focusing on start-ups. She also showcased her experience in the Czech Savings Bank (a subsidiary of Erste Bank), where she set up the internal innovation incubator and also worked in the ŠKODA AUTO DigiLab. She is currently the head of the Czech branch of Premium Offices and Coworking Business Link, which belongs to Skanska. She is a member of the Board of Via Foundation and mentor of the iKid (Innovative Kid) project, as well as ambassador of the Czech brand Pura Vida.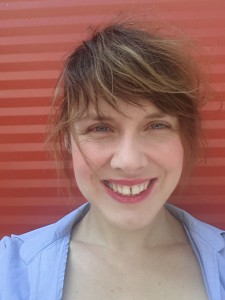 Sandra Pázmán Tordová
Active Patron 2019 in Slovakia
"In my view, social innovation is a good idea turned into practice. An idea, which solves a social problem in a creative and effective way. It is often accompanied by the feeling "Aah, sure!" and also "Why have we not been doing it in this way before?" Its accompanying signs are a smile and appetite for life."
Sandra Pázmán Tordová is a co-founder and editor-in-chief of Nota bene, a well-known Slovak street magazine as well as a project supporting homeless people needs. Sandra has vast experience in fundraising, project and PR management and advocacy. She helped develop successful projects to support homeless people social inclusion, among those Nota bene Luggage porters, employment and housing advocacy project Krištof, homeless football team attending the Homeless World Cup and annual Homeless ball. The Nota bene Luggage porters project received the SozialMarie second prize for social innovation in 2015.