The Omama project
Giving young children living in generational poverty a better chance to succeed in life
1st Prize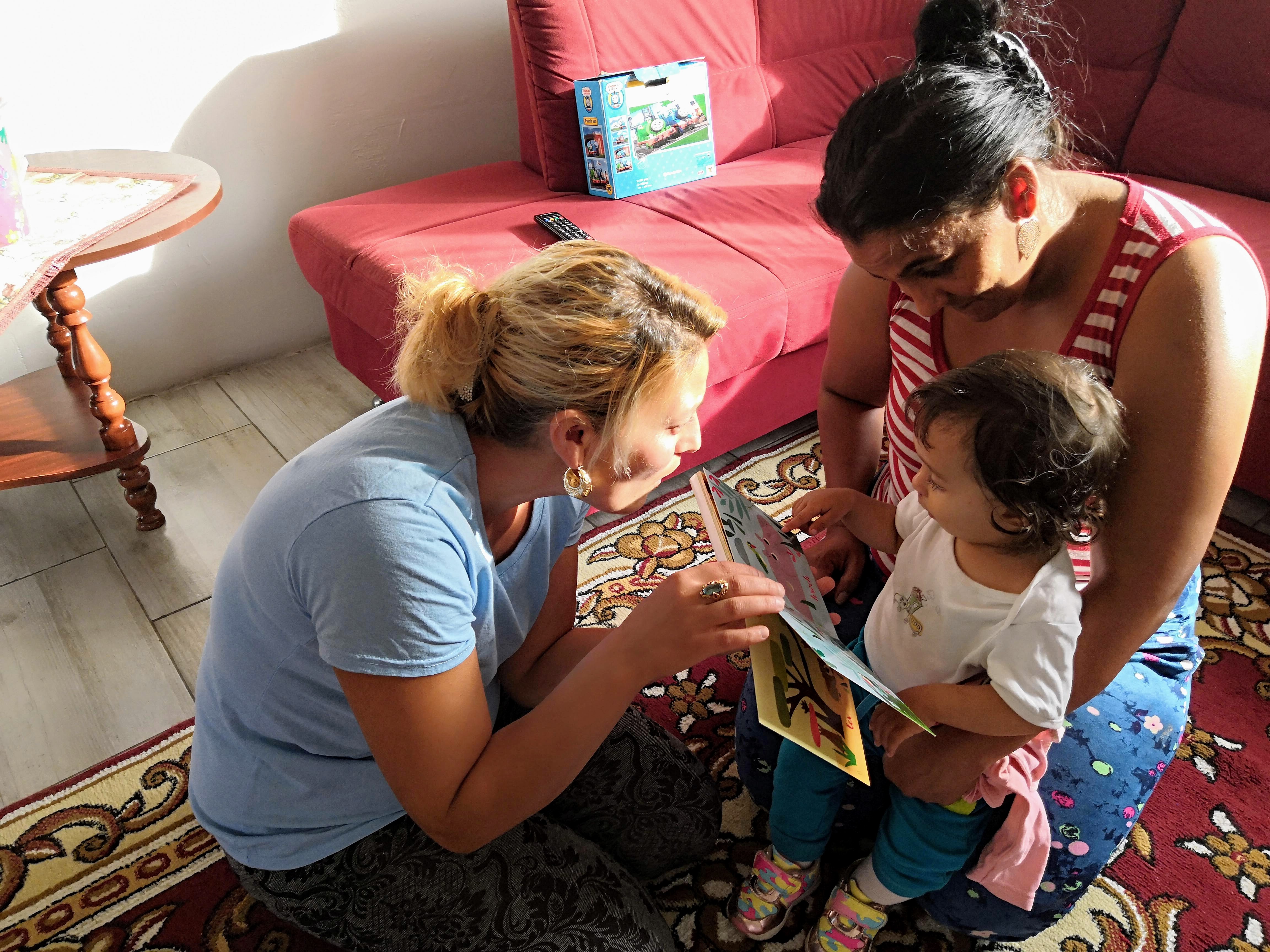 Gallery
Year:

2019
Country / Region:

thoughout Slovakia
Sector:

Civil Society/Social Economy
Fields of action:

Work / Unemployment / Professional qualification
Poverty / Homelessness / Indebtedness
Family / Youth welfare
Age of the target group:

26 - 60 years = adults
0 - 11 years = children
Gender of the target group:

all genders
Project owner:

Cesta von
Responsible person:

Oľga Shaw
Website:
What is it about?
Omama is an early child development home-visiting program which supports a healthy cognitive, social, and physical development of Roma children living in poverty during the most critical period of every child's life (0-3 years). Home visits are delivered by trained Roma women from the local communities. They are empowered to be a part of the solution in ending the cycle of generational poverty.
Appreciation of the Jury
Early and regular steps. Gentle, innovative, persistent. Every small step of progress is celebrated: The child succeeds in an exercise. The Omama is employed for the first time in her life. The children will not automatically be enrolled in a special school later. A detailed manual, an observation sheet completed after each visit, and the scientific support serve to improve and expand: More Omamas in more settlements. The promotion of children after the third year of life as well. Politicians take more responsibility for the situation of the Roma minority by strongly supporting their improvement.