OTELO Offenes Technologielabor
1,000 Euro Prize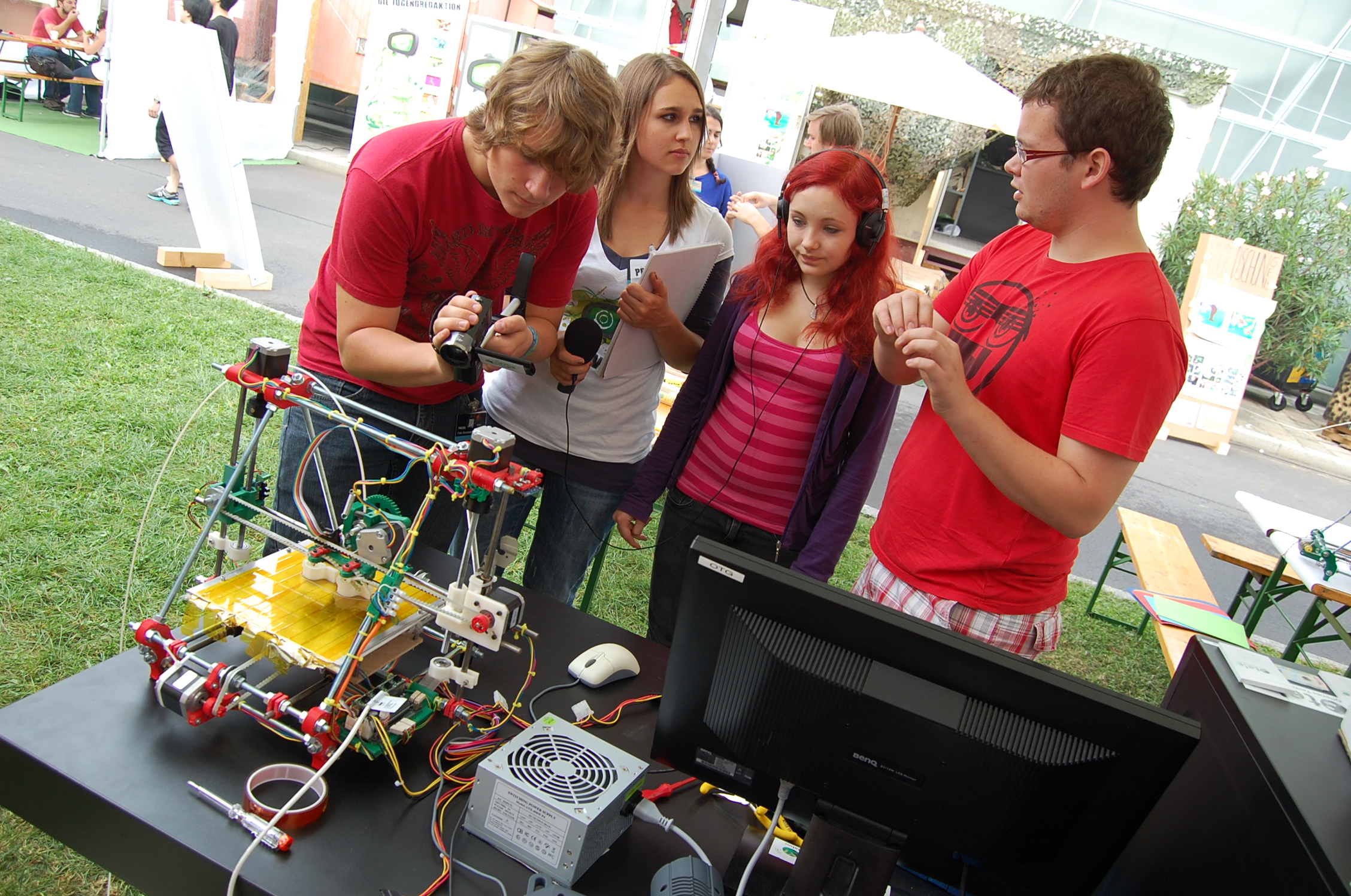 Gallery
Year:

2013
Country / Region:

Upper Austria
Sector:

Civil Society/Social Economy
Fields of action:

Community / City / Regional development
Age of the target group:

all age groups
Gender of the target group:

all genders
Project owner:

Verein OTELO Offenes Technologielabor
Responsible person:

Martin Hollinetz
Website:
What is it about?
On the basis of a feasibility study for creating regional development areas, local centres for community-based activities were established first in Gmunden and Vöcklabruck and then in Walding, Kirchdorf and Vorchdorf. The centres are supported by teams of Otelo volunteers as needed and depending on the stage of the activity (idea / game / project); otherwise, they are self-organizing. From workshops for transmitting knowledge through stimulating "idea bars" to jams in open format, there is room for everyone (and everything). The municipalities take care of basic infrastructure in municipal buildings and provide an orientation 'manual' for groups and new locations. Currently, a cooperative society is being formed as a place of alternative employment for entrepreneurs.
Appreciation of the Jury
Non-urban areas also need stimulating spaces permitting local residents to be creative and inventive. 'Otelo' offers precisely such impulses in a local and organizational framework easily accessible by everyone for the purpose of exploration, development, creation, showing and providing inspiration. It itself is an evolving experiment. Regional development from below means activating, enabling and combining the results on a regional level. There is just one requirement: everything (the idea, the game and the project) must be shared.