raumSchläuche schlauchRäume
2nd Prize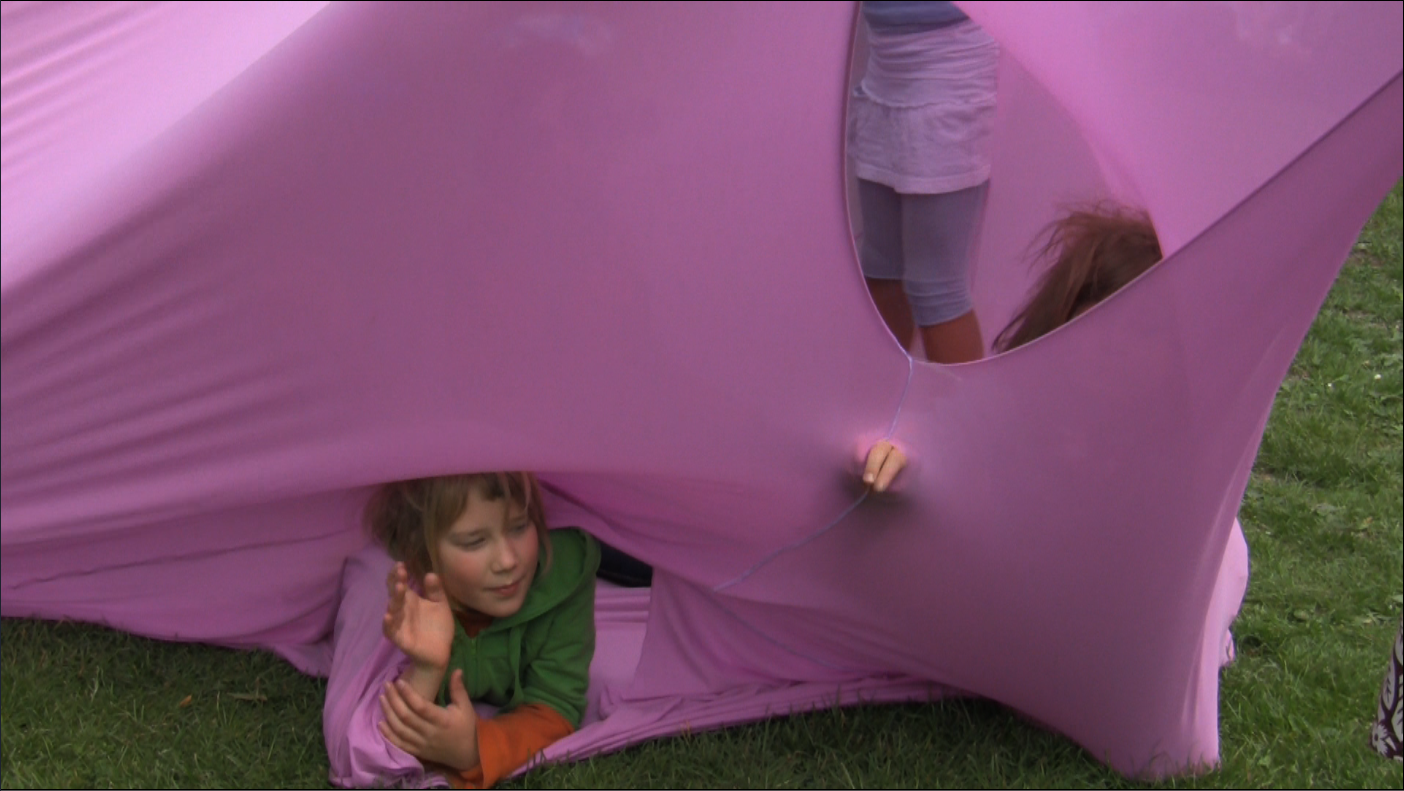 Gallery
Year:

2014
Country / Region:

Vienna
Sector:

Public Administration
Fields of action:

Kindergarten education / (Higher) Educational establishment
Age of the target group:

all age groups
Gender of the target group:

all genders
Project owner:

TU Wien /Renate Stuefer
Responsible person:

Renate Stuefer i.Z.m. Alexandra Schilder, Karin Macher, Gabriele Reithofer und der VS Lernwerkstatt
Website:
What is it about?
With architects of Vienna's Technical University and with their textile handicraft teacher, pupils of forms one to four create so-called "roomTubes" – from design to cutting to sowing with special sewing machines – and then discover new spaces for themselves. Many of them go and roam in their "roomTubes": 6 to 15 year old classmates, integration children with various impairments, students, also grown-ups, kindergarten children, exhibition visitors, sometimes even babies. Easily transportable, usable almost everywhere, the expandable shapes offer protection, change the spatio-social perception and facilitate new encounters.
Appreciation of the Jury
RoomTubes act in a multi-layer and very direct way: Some feel protected inside, others feel freer. The children devise and create their adventure spaces themselves – inside and outside, alone or as a group.
RoomTubes are permeable and shapeable, they circumscribe, they make movement possible, they move and relax. They make no difference, do not discriminate between integration pupil and headmaster, they adapt to all special needs. They are innovative not only for integrating children with impairments. Far beyond, they show the importance of spatial concepts for learning together, not only for pupils. Imitation urgently recommended!