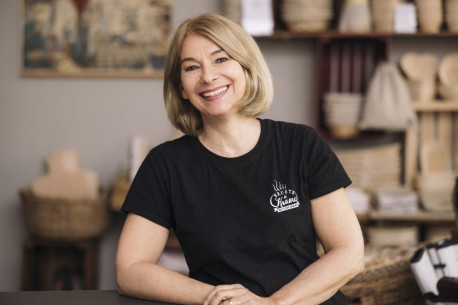 Barbara van Melle
Österreich 2023
Mit der SozialMarie verbindet mich eine lange Geschichte. Über viele Jahre fungierte ich als Mitglied der Jury und als Moderatorin der Preisverleihung und erhielt dadurch die Gelegenheit großartige Projekte und die Menschen, von denen sie getragen werden, persönlich kennenzulernen. Ich erinnere mich an viele ergreifende und inspirierende Momente, die deutlich machten, wie wichtig das Engagement jedes und jeder Einzelnen ist. Die SozialMarie zeigt, wieviel Positives entstehen kann, wenn Menschen sich engagieren, ihren Blick aktiv auf bestehende soziale Probleme lenken und dann mitunter gänzlich neue Lösungsansätze finden.
Barbara van Melle ist Unternehmerin und Autorin erfolgreicher Brotbackbücher. 2018 gründete sie die "Kruste&Krume GmbH" und betreibt seither mit ihrem Team die erste Wiener Brotbackschule, einen Spezialshop für Mehle und einen YouTube Channel, der regelmäßig Brotback-Videos liefert. Sie war 25 Jahre für den ORF als Journalistin und Moderatorin tätig, gestaltete und moderierte zahlreiche TV-Formate. Zur Aktivistin wurde sie durch ihre Tätigkeiten für die internationale Non-Profit Organisation "Slow Food", die Fast Food und Fast Life entgegentritt. 12 Jahre setzte sie sich in vielen nationalen und internationalen Projekten für die Ziele der Bewegung ein.
Foto: Lukas Lorenz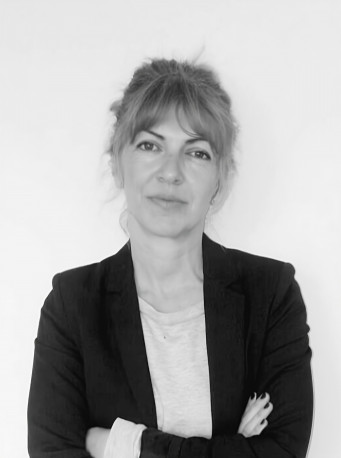 Davorka Vidović
Croatia 2023
Every social innovation is important because it shows how it is possible to do things in a different way, in a more humane way, respecting others and the nature of which we are an inseparable part. Each such initiative is like a new lit light in the joint creation of a better world for everyone.
Davorka Vidović is an Assistant Professor at the Faculty of Political Science at the University of Zagreb, where she teaches courses on Sustainable Development and Social Innovations, as well as Sociology of Croatian Society. Her pioneering sociological study on social entrepreneurship in Croatia, for which she obtained her PhD in 2012, has been widely recognized. Since then, she has conducted numerous studies on social entrepreneurship, social economy, and social innovations. She regularly collaborates with organizations and networks such as CIRIEC, EURICSE, EMES, EUCLID, as well as with local social enterprises and NGOs. She was engaged as an expert in many studies and policy reports for the EC, OECD and others.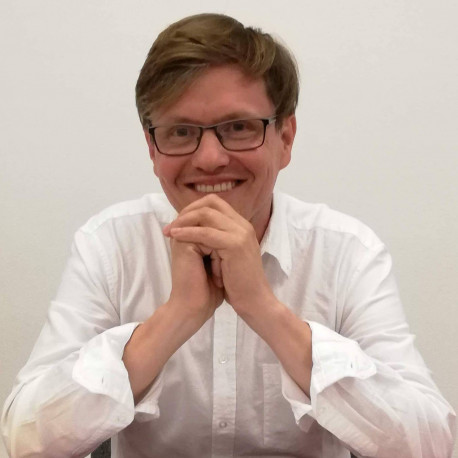 Petr Machálek
Czech Republic 2023
Social innovations can and do bring new ways of solving a range of social problems, improving the quality of life of many people, filling gaps in social services, helping to protect the environment and much more. I am therefore honoured to take on the role of Patron of the SocialMarie Award.
Petr Machálek is a consultant, lecturer, facilitator and collaborator of the OSF Foundation Advocacy Forum. He focuses on advocacy work and systems change, fundraising and organizational development. He works for NGOs in the Czech Republic and abroad. Petr focuses on strengthening advocacy skills of NGOs and civic initiatives, facilitates strategic planning, lectures at workshops and teaches externally at the Faculty of Social Studies in Brno. He cooperates with a lot of Czech foundations. He worked as a director of the Hnutí DUHA - Friends of the Earth Czech republic and held the position of deputy mayor of Brno-Žabovřesky.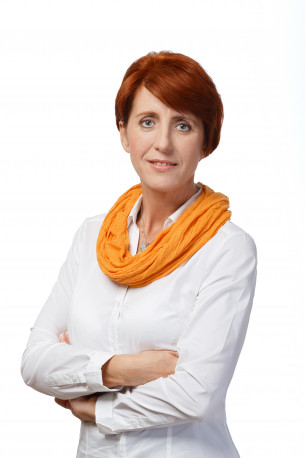 Ildikó Simon
Hungary 2023
I first encountered the term social innovation in 1987, when I was 17. Of course, at that time we didn't call it like that, we simply felt that something had to be done about social exclusion, substance abuse, homelessness. I started working as a peer helper in a youth counselling centre, and from 1995, as a trainer for leaders and staff of the at the time very young NGO sector. Throughout my professional life I have worked on the invention, implementation and development of social initiatives, sometimes as a trainer, sometimes as an activist. I really belive in the power of community initiatives, cross-sectoral collaboration and solutions based on the active participation of citizens. To this day, I actively support other people's projects and work to find meaningful and effective social solutions.
Ildikó Simon is the president of the Hungarian Cromo Foundation, owner of Victum Training and Consulting, trainer, coach. She graduated from the Department of Social Policy and Social Work at ELTE in 1998, where she also worked as a lecturer. Between 1995 and 2000 she was Programme Director of the Civil Society Development Foundation and previously she was a grant evaluator for several Hungarian public foundations. Currently she is leads training and organisational development projects for enterprises and works as a researcher, trainer and project manager in European Union projects.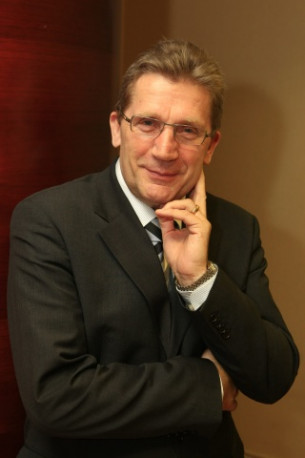 Jozef Ondáš
Slovakia 2023
Social innovations are innovations whose goal is to fulfill urgent social needs, bring measurable added value in solving social problems and thus promote positive social changes. Inspired by models from the business environment, together with our DEDO Foundation, we have been searching for, proposing and supporting social innovations that have the potential for systemic change for over 25 years, because this way we can also ensure their sustainability.
From 1990 until 2011 Jozef Ondáš participated in founding and management of IBM Slovakia, SAP Slovakia, and T-Systems Slovakia. He was at the birth of the Košice IT Valley cluster, which significantly contributed to the development of the IT industry in Košice. His lifelong priority is to support creation and development of companies in the ICT industry in the region of Eastern Slovakia. He worked for a long time on the design and implementation of organization management systems (production, finance, controlling, etc.). His strong competence is change and crisis management. He is also involved in the field of education in order to create, through a systemic approach to change, the conditions for every child to experience joy and enthusiasm in learning and building his unique potential.
Milan Hosta
Slovenia 2023
"The movement of every living being is motivated by the interaction of its environment. Balancing the inner with the outer and adjusting the outer to meet the needs arising from within. This is how the meaning of social innovation is found. We are designed to create a meaningful and flourishing society."
Milan has worked internationally in academia, private business, and NGO's. Moreover, he has first and second-hand experience in organisational development, change management, cause marketing, human resource development, training of trainers, lobbying, and formal and informal leadership. In the 20+ years of providing educational, health, and wellness services, workshops, managing CSR initiatives and projects, leadership, and start-up innovation, Milan has chosen to focused particularly on coaching and consultancy support. Milan holds a degree in physical education & sport science and a PhD in philosophy.