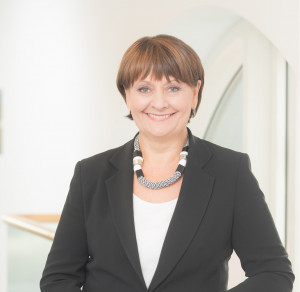 Herta Stockbauer
Active Patron 2020 in Austria
"Taking on social responsibility is an essential component in changing our society in a sustainable and positive way. Every individual can make a contribution. All it takes is the will and an open heart. SozialMarie promotes and supports the best and most innovative social projects and makes them visible. It opens new ways and helps us to overcome barriers. It is a pleasure for me to take over the active patronage."
Dr. Herta Stockbauer studied commercial sciences at the Vienna University of Economics and Business Administration and then worked as a university assistant and lecturer at the Institute of Economics at the Alpen-Adria-University of Klagenfurt. In 1992 she joined BKS Bank and worked in the corporate customer and securities business before moving to the controlling and accounting department. In 1996 she became head of department, in 2004 she became a member of the board of directors and in 2014 she was appointed chairman of the board of directors. She is a member of the Supervisory Boards of Österreichische Post AG and Oesterreichische Kontrollbank AG, and is Vice President of respACT – austrian business council for sustainable development.
Photo © Arnold Poeschl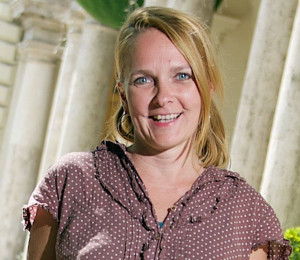 Barbara Erős
Active Patron 2020 in Hungary
"The 1989 regime change created space for countrywide social innovation. With my friends we were involved in designing and building up a new country and civil society. The experience of acting as one of the system-changing youngsters determined my whole life and enthusiasm."
Barbara Erős is a cultural anthropologist by profession dedicated to civil society and social innovation development for the past 25 years in Hungary, Western Balkans with some sight on Ethiopia and Vietnam. She started her career at Ashoka: Innovators for the Public that fundamentally injected her with the idea of social entrepreneurship. Following she gained experience in designing CSO tailored granting systems and in impact financing at the Foundation for Development of Democratic Rights – DemNet Hungary. In 2017 she was invited to MagNet Bank, Hungary's first and only value-oriented community bank to act as the head of Civil society and Community Relations Department. As for her greater social role she is working on strengthening the Hungarian social entrepreneurial/start-up ecosystem.